Surgical navigation system for sinus surgery
 Sinus surgery is one of the challenging procedures for surgeons since a complex access route to paransal sinuses is formed in the nose.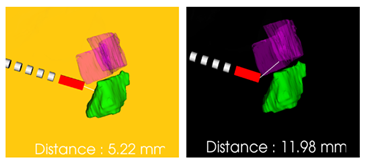 Warning system provides surgeons visual and auditory information.    
 In the case of less-experienced surgeons, there is a possibility of damaging the orbit and the skull base, which causes the complication.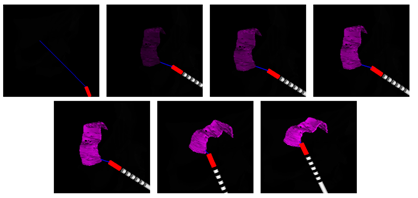 Transparency change function reduces the disturbance of sight of surgeons from the augmented objects.             
 In order to help surgeons, we developed AR based surgical navigation platform for sinus surgery which includes following functions: warning system, transparency change function, measurement of the distance between the endoscope and target in real time.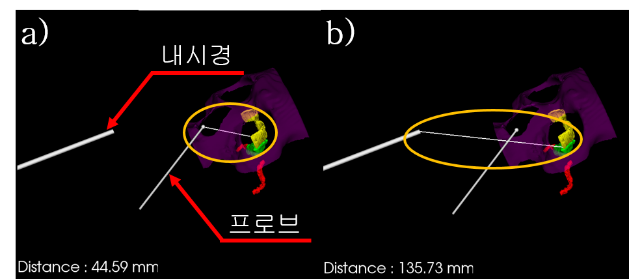 The measurement function provides surgeons the depth information.           
Reference
– 이성풍, 윤현수, 정유삼,
홍재성
, 이병주,
부비동 수술을 위한 내시경 홀더 시스템과 증강현실 수술내비게이션의 연동
, 제 6차 대한의료로봇학회 학술대회, pp.29-30, 2014.