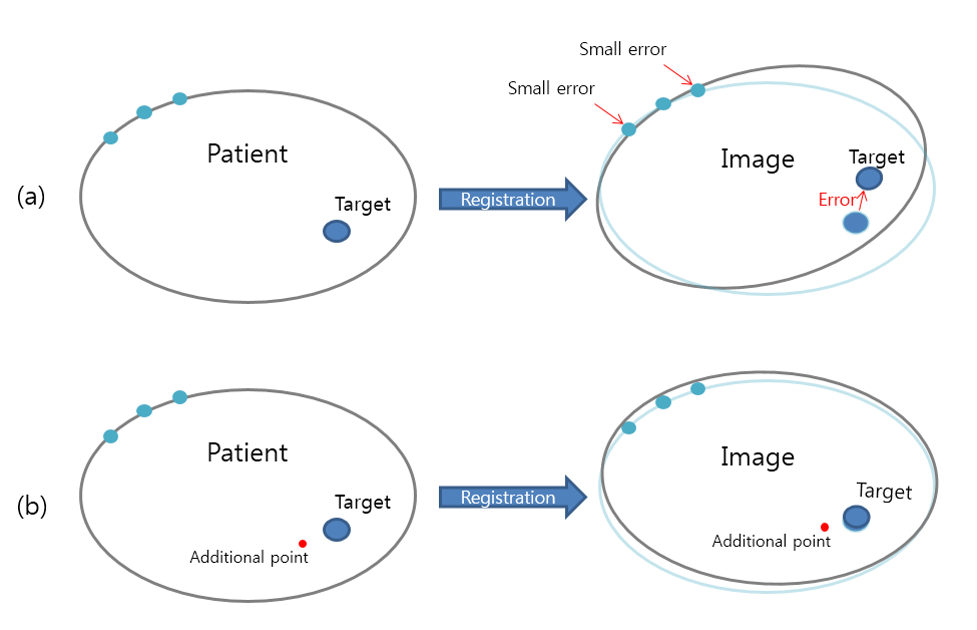 Improvement of Registration Accuracy with Anatomical Landmarks
Most surgical navigation systems use the surface information for the registration.
They use skin markers for the registration, but the markers far from target area.
Even though  the fiducial registration error (FRE) is small, target registration error (TRE) can be high.
Including anatomical landmarks near the target can reduce the TRE.
In our system, anatomical landmarks are obtained and used by ultrasound image.